Principal's Message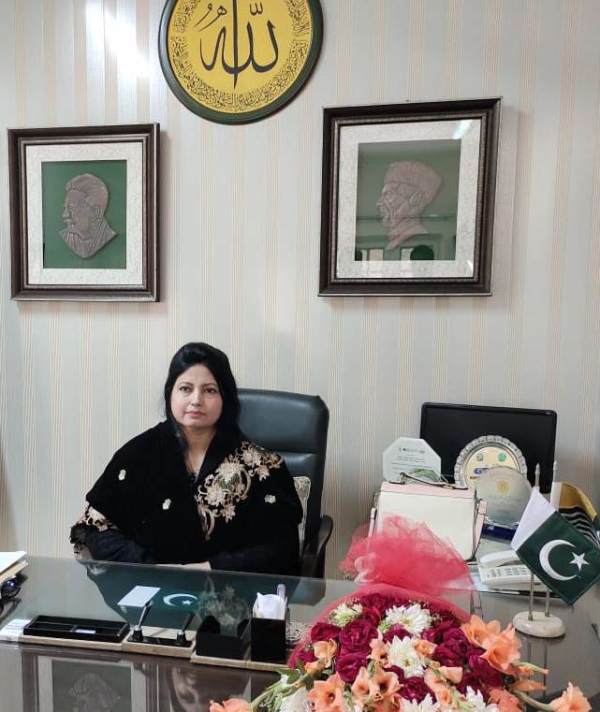 Government Fatima Jinnah College (W), Chuna Mandi upholds the two traditions, modern and old, owing to its majestic Mughal architecture and its academic environment equipped with all the modern facilities. It reminds us of our glorious past and gives us a vision for an equally promising future. In a way, this college is a celebration of history.
Govt. Fatima Jinnah College is the only one of its kind which is striving to enlighten the dark and narrow lanes of the walled city with the light of knowledge, awareness and moral values. It is catering to the educational needs of the females of the walled city by providing quality education at low fee as compared to other autonomous colleges. It is an institution which has faithfully followed the high purpose of imparting quality education with a commitment that implies not just teaching a few courses but also aiming at the comprehensive development of the personality of the students. A mix of excellent academic education, ample opportunities for extracurricular activities including sports and singular emphasis on discipline and moral training equips the students to face the challenges of the world confidently. The students of this college are lucky to have teachers having sincere hard work, total dedication to duty and an unwavering commitment to excellence. Their efforts are evident from the brilliant results of the college.
The college buildinng , being a national heritage , is also hired by different multinational companies ,banks and institutions for conduting their various functions.
The building can be hired from the college authorities on certain tems and conditions.